Willie Glen Duncan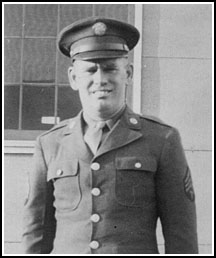 Name: Willie Glen Duncan
Branch of Service: U.S. Army
Unit:
Rank: T/5
Dates of Service: 6/26/1943-1/22/1946
Theater of Service: Asiatic-Pacific

Willie Glen "W.G." Duncan was born on November 20, 1911, in Albemarle County, Virginia; he was the son of Ila Duncan of Warren, Virginia. Willie married Margaret Louise McGuire on May 18, 1940, in Fork Union, Fluvanna County, Virginia. Willie passed away on April 24, 2003, in Fluvanna County, and is buried at Scottsville Cemetery, Scottsville, Virginia.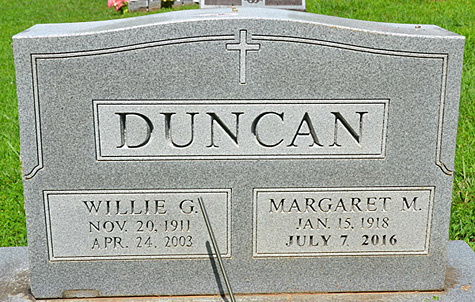 Willie Glen Duncan, Obituary
The Daily Progress, Charlottesville, Virginia
April 26, 2003
Willie Glenn "W.G." Duncan, 91, of Scottsville, died Thursday, April 24, 2003.
He was preceded in death by his mother, Ida Duncan Napier; one brother, Fred Duncan; and one sister, Maggie Duncan Wilson.
Mr. Duncan served in the U.S. Army during World War II and retired from the Virginia State Highway Department.
A graveside service will be held at 2 p.m. Sunday at Scottsville Cemetery with the Rev. James C. Jetton officiating.
Mr. Duncan will lie in state from 10 a.m. to 8 p.m today at Thacker Brothers Funeral Home, Scottsville.