Thomas Edward Swingler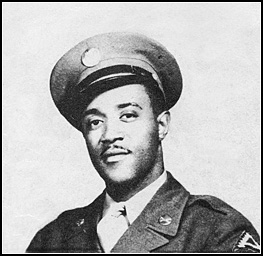 Name: Thomas Edward Swingler
Branch of Service: U.S. Army
Unit:
Rank: PFC
Dates of Service: 1/28/1942-10/28/1945
Area of Service: European-African-
Middle Eastern

Thomas Edward Swingler was born on August 19, 1915, in Esmont, Virginia; he was the son of Gary Henry Swingler (1876-1957) and Leanna Copeland (1891-1970). Thomas married Rosa Virginia Scott (1918-1998) on February 6, 1940, in Charlottesville, Virginia, and they were the parents of four children. Thomas enlisted in the U.S. Army on January 28, 1942, in Richmond, Virginia, and served in the Army until his discharge in October 1945. Thomas returned to his family in Esmont, Virginia and lived there the rest of his life. Thomas passed away on November 16, 1989, in Esmont and is buried in New Green Mountain Baptist Church Cemetery in Esmont.