Roland Louis Van Allen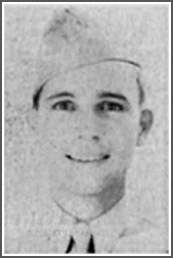 Name: Roland Louis Van Allen
Branch of Service: U.S. Army
Unit:
Rank: PVT
Dates of Service:
Area of Service:
Van Allen Brothers' WWII Story, 1943

Aviation Cadet Roland Van Allen
The Scottsville News, Scottsville, Virginia
Thursday, July 6, 1944, (P.1)
Aviation Cadet Roland Van Allen has just completed pre-flight school for pilots at Maxwell Field, Alabama, and is now at primary school at Americus, Georgia.

Roland Louis Van Allen was born on July 28, 1920, in Louisville, Stark County, Ohio; he was the son of Clifford Henwood Van Allen (1871-1934) and Lavenia Jane "Janie" Fleming (1891-1988). In 1930, Roland was living with his parents and siblings in Cunningham, Fluvanna County, Virginia.
Roland enlisted in the U.S. Army in 1942-1943, and his first work location was at the Navy Yard in Washington. In August 1943, Private Roland Van Allen was a pre-aviation cadet in Greensboro, N.C. It is unknown precisely which year Roland was discharged from military service.
Roland married Avis Marie Johnson (1920-1995) on February 12, 1942, in Richmond, Virginia. Shown below is a photo of Roland and Avis celebrating their first anniversary in February 12, 1943, at the El Patio Restaurant in Washington, D.C.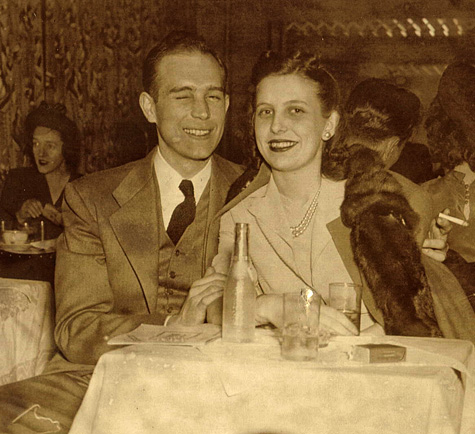 In March 2006, Roland Louis Van Allen was living in Annapolis, Maryland, when he went on vacation in Florida, and passed away in Florida on March 9, 2006. Roland's burial location is unknown at this time.