Preston Swingler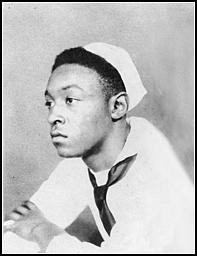 Name: Preston Swingler
Branch of Service: U.S. Navy
Unit:
Rank: S1c
Dates of Service: 6/14/1944-2/6/1946
Area of Service: American, Asiatic-Pacific

Preston Swingler was born on February 17, 1926, in Esmont, Albemarle County, Virginia; his parents were Gary Swingler and Leanna (Copeland) Swingler. Preston's two brothers, Thomas Edward Swingler (1915-1988) and Rockwell Swingler (1919-1945), were also veterans of WWII. Preston passed away on December 7, 1980, in Esmont, and is buried in the New Green Mountain Baptist Church Cemetery in Esmont, Virginia.