Lester Howard Pollard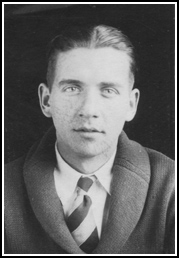 Name: Lester Howard Pollard
Branch of Service: U.S. Navy
Unit: USS Kasaan Bay, Hedron FAW 15,
VPB 112, PATSU, Hedron FAW 7, PATSU
7G, VPB 112, ABATU NTC
Rank: BM2C
Dates of Service: 12/31/1941-12/3/1945
Theater of Service: European-African-
Middle Eastern, American

Seaman at Home on Brief Visit Saturday
Scottsville News12 November 1942 (p.1):
L. H. Pollard, Seaman 2nd Class of the United States Navy, who has been attached to the naval air station at Lakehurst, N.J., was here Saturday on a brief visit to his people. He was on his way to the naval air station at Jacksonville, Fla., to which he has been transferred. Mr. Pollard was in fine health and said he was enjoying his "hitch" of service in the Navy's air arm. He enlisted last December and, after a week's training at Norfolk, was sent to Lakehurst, where he remained until his transfer to Jacksonville on Saturday.

Lester H. Pollard Advanced in Rank
Scottsville News, 9 March 1944 (p.1):
U.S. Naval Air Station, Jacksonville, Florida - Lester H. Pollard, son of Mr. and Mrs. J.E. Pollard of Scottsville, was advanced to the petty officer rating of Boatswain's Mate 2nd Class from Coxswain on February 1 as a result of examinations he completed recently.
Bos'n Pollard is attached to the VF-5 aviation training squadron as master-at-arms of the crews quarters of that fighter plane training unit.

Lester Howard Pollard was born on June 12, 1914, in Hickory, Catawba County, North Carolina; he was the son of Joseph Elbert Pollard (1872-1945) and Willie Caroline (Lutz) Pollard (1882-1957). Lester married Evelyn Anita Hassler in 1958. On April 12, 2007, Lester passed away in Jacksonville, Duval County, Florida, and is buried at Riverside Memorial Park in Jacksonville, Florida.