Joseph Jasper Agee, Jr.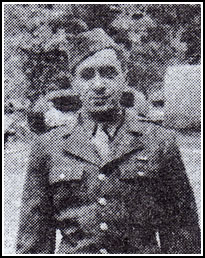 Name: Joseph Jasper Agee, Jr.
Branch of Service: U.S. Army
Unit: Co. H 448 Sig Construction Battalion
Rank: T/4
Dates of Service: 1/25/1943-10/18/1945
Theater of Service: European-African-
Middle Eastern

Obituary
Joseph Jasper Agee, Jr
1920 - 2010
Daily Progress, Charlottesville, VA, October 14, 2010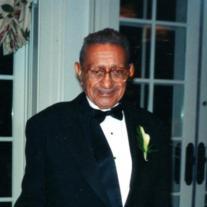 Joseph Jasper Agee, Jr., 90, of Charlottesville, died Tuesday, October 12, 2010, at the Cedars.
He was born July 26, 1920 in Pennsylvania, a son of the late Reverend Joseph J. Agee, Sr., and Pencie (Johnson) Agee.
In addition to his parents, he was preceded in death by his wife of 56 years, Virginia Geneva (Allen) Agee; five brothers, Moses, Dennis, James, Nelson, and George Agee.
Mr. Agee served in the United States Army during WWII. He was a member of Mt. Pleasant Baptist Church where he served as Chairman of the Deacon Board for 33 years. He retired from the maintenance department at the Federal Executive Institute.
Survivors include two sons, Alonzo R. Agee of Los Angeles, CA, and Roger D. Agee of Richmond; three daughters, Christine A. Richardson of Keswick, Beverly A. Burton of Richmond, and Audrey A. Holmes of Suffolk; a brother, Elijah L. Agee, of Esmont; four sisters, Anna Nelson, Virginia Gray, and Evelyn Jones and her husband, Willis, all of Esmont, and Ruth Powell of Charlottesville; nine grandchildren; 17 great-grandchildren; one great-great-grandchild; and many nieces and nephews.
A funeral service was conducted Monday, October 18, 2010, at Mt. Pleasant Church in Keene by the Rev. Otis Donaldson.
Burial at the church cemetery. The viewing will be one hour prior to the service at the church
Thacker Brothers Funeral Home in Scottsville is handling arrangements.