John W. Deeds
Name: John W. Deeds
Branch of Service: U.S. Army
Unit:
Rank: T/5
Dates of Service: 6/23/1942-10/4/1945
Area of Service: Europe-African-Middle
Eastern

OBITUARY
JOHN W. DEEDS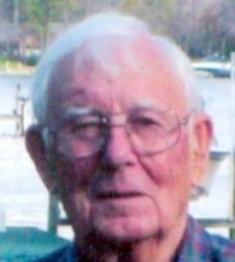 John W. Deeds, 88, went home to be with his precious Lord on Friday, April 25, 2008.
John was born on March 2, 1920 to the late Lois O'Brien Deeds and Jacob Deeds.
In addition to his parents, he was preceded in death by his wife, Edith Wharam Deeds; one brother, Jacob Henry Deeds; one son-in-law, Gerald A. Maupin.
He is survived by his daughter, Linda Maupin-Briscoe of Ruckersville, VA; his sister-in-law, Evelyn Dorrier Deeds of Richmond, VA; and many friends.
He was a member of Mount View Baptist Church in Charlottesville, VA, a devoted Christian, who loved the outdoors, fishing and gardening.
Mr. Deeds served in the U. S. Army during World War II receiving two Purple Hearts.
John never met a stranger and never had a bad word to say about anyone. He was truly a gentle and sweet person who always had a smile on his face.
A graveside service will be held 2:00 P.M. Monday, April 28, 2008 at Holly Memorial Gardens with the Rev. Jennifer Kelly officiating.
Ryan Funeral Home of Ruckersville, VA, is in charge of arrangements.