John Corbett Farrish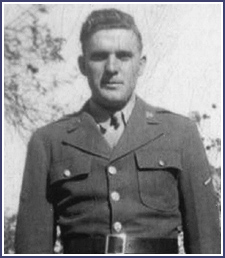 Name: John Corbett Farrish
Branch of Service: U.S. Army
Unit:
Rank:TEC 5
Dates of Service: Feb. 1944-May 1946
Area of Service:

John Corbett Farrish was born on 19 November 1921 in Buckingham, Virginia; he was the son of Clyde Russell Farrish (1877-1965) and Rosa Belle (Staton) Farrish (1881-1969). John grew up and worked on his family's farm in the Slate River area of Buckingham County. On 29 February 1944, John enlisted in the U.S. Army at Fort George G. Meade. On 21 May 1946, John was discharged from the Army as a TEC 5.

After the war, John returned to the Farrish farm in Buckingham. On 16 October 1948, John married Lois Mary Parcell in Powhatan, Virginia. He passed away on 9 September 1985 and is buried at the Sharon Baptist Church Cemetery, Buckingham Co., Virginia.