Jesse Augustus Johnson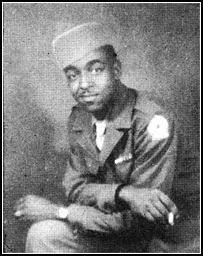 Name: Jesse Augustus Johnson
Branch of Service: U.S. Army
Unit:
Rank: PVT
Dates of Service: 6/21/1943-12/31/1945
Area of Service: Europe-African-
Middle Eastern

Jesse Augustus Johnson was born on August 28, 1924, in Esmont, Albemarle County, Virginia; he was the son of Jesse Franklin Johnson (1897-1964) and Erna Johnson (1900-1965). Jesse married Louise Virginia Carey. Jesse passed away on March 7, 1988, in Flushing, Queens, New York City, New York, and is buried in Oakwood Cemetery, Charlottesville, Virginia.