Isaac Cash Mondy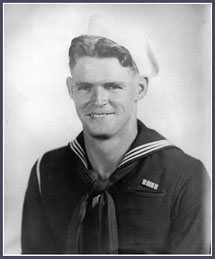 Name: Isaac Cash Mondy
Branch of Service: U.S. Navy
Unit: USS Wisconsin (BB64)
Rank:
Dates of Service:12/27/1943-12/11/1945
Theater of Service: Pacific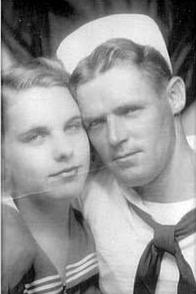 Isaac Cash Mondy was born on September 2, 1915, in Carroll, Virginia; he was the son of Jesse Patterson Munday aka Mondy (1877-1946) and Sarah Clementine (Leonard) Munday. In the 1930 U.S. Federal Census, Isaac was living with his parents and siblings in Cunningham, Virginia. Isaac was living in Scottsville, Buckingham County, Virginia, in September 1940, and married Corene Bryant on September 24, 1940, in Buckingham, Virginia.
Issac Cash Mondy enlisted in the U.S. Navy on December 27, 1943, and served throughout the rest of WWII on the USS Wisconsin in the Pacific Theater. Isaac's brother, Cleo D. Munday, served in the U.S. Army during WWII and was killed in action in France on June 6, 1944.
Isaac Cash Mondy passed away on July 26, 1998, in Charlottesville, Virginia, and is buried beside his wife, Corene, at Centenary United Methodist Church Cemetery in Centenary, Buckingham County, Virginia.