George Samuel 'Buddy' Payne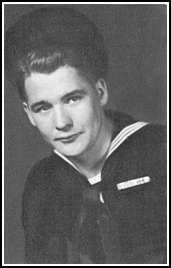 Name: George Samuel 'Buddy' Payne
Branch of Service: U.S. Navy
Unit:
Rank: S1c
Dates of Service: 2/15/1943-11/13/1945
Theater of Service: Europe-African-
Middle Eastern, Asiatic-Pacific, American

George Samuel Payne was born on January 25, 1922, in Buckingham County, Virginia; George was the son of Paul Perkins Payne (1896-1947) and Louisa Thomas (Baber) Payne (1893-2004). George married Eula Marks Wilson on July 2, 1955 in Charlottesville, Virginia. George passed away on April 5, 2006, in Henrico County, Virginia, and is buried at Scottsville Cemetery in Scottsville,Albemarle County, Virginia.