Dean Lewis Wakefield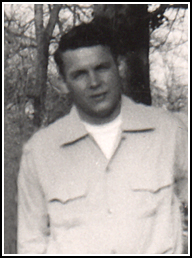 Name: Dean Lewis Wakefield
Branch of Service: U.S. Army
Unit:
Rank: Private
Dates of Service: 2/2/1943-11/1/1945
Area of Service: European-African-
Middle Eastern

Dean Lewis Wakefield was born on December 17, 1921, in Bennettsville, Indiana; he was the son of Leslie Willard Wakefield (1890-1974) and Mary Ann (Stepp) Wakefield (1899-) of Schuyler, Albemarle, County, Virginia. Dean graduated from Scottsville High School in Scottsville, VA, about 1940. He served in the U.S. Army during World War II. Dean was wounded during the Normandy D-Day invasion, fought through France and Belgium, and was later wounded a second time.
Dean passed away on September 6, 1976, in Sacramento, California, and he is buried at Tri-Cities Memorial Gardens in Florence, Lauderdale County, Alabama.