Carl Ellis Holt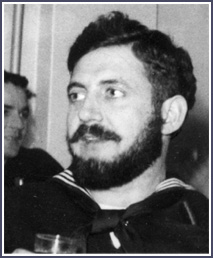 Name: Carl Ellis Holt
Branch of Service: U.S. Navy
Unit: USS Thompson, USS Xanthus
Rank: Gunner's Mate 1/C
Dates of Service: 8/18/1942-1/15/1946
Theater of Service: Europe, Asiatic-
Pacific, American

OBITUARY
Daily Progress, Charlottesville, VA
December 04, 2009
CARL ELLIS HOLT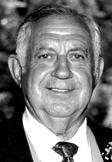 Carl Ellis Holt, 87, of Esmont, died Wednesday, December 3, 2009, at the University of Virginia Medical Center.
He was born February 20, 1922, in Kingsport, Tennessee, to the late Fred Larkin and Hattie (Gillenwater) Holt.
Mr. Holt attended St. Stephen's Episcopal Church in Esmont. He graduated from Scottsville High School and attended Virginia Tech before serving in the United States Navy during World War II and the Korean Conflict. He worked tirelessly for Meals-on-Wheels, Boy Scouts of America and was involved with the Scottsville Batteau Festival. In 1987, he retired from Washington, D.C. Transit (Metro).
In addition to his parents, he was preceded in death by his first wife, Atlee L. Holt, and his second wife, Marjorie L. Holt; two brothers and two sisters.
Survivors include two daughters, Valerie H. Cox and her husband, Larry, of Esmont and Donna H. Zimmer and her husband, Tom, of Charlottesville; four grandchildren, Cristi C. Raymond and her husband, Steve, Dana C. Childress and her husband, Michael, Danny C. Cox, Sarah C. Cook and her fiance, Steven Morris; two step-grandchildren, Alda Fers and Patrick Fers; three great-grandchildren, Caden Childress, Emerson and Jake Raymond; a brother, Fred L. Holt; and a number of nieces and nephews.
A memorial service will be conducted 2 p.m. Sunday, December 6, 2009, at Thacker Brothers Funeral Home in Scottsville by the Reverend Peter T. Way. Burial will be private at Scottsville Cemetery.
The family will receive friends from 6 until 7 p.m. Saturday, December 5, 2009, at the funeral home.
The family would like to extend special thanks to his physician, Dr. Denise Williams; his caregiver, Melissa Estes; and Mike Dixon for his many acts of kindness.