Beirne Blair Carter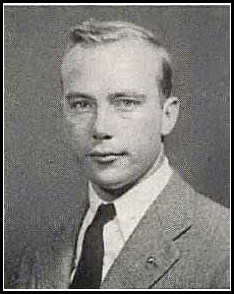 Name: Beirne Blair Carter
Branch of Service: U.S. Army
Unit:
Rank:
Dates of Service: 3/8/1943-9/12/1945
Theater of Service: Europe

Beirne Blair Carter was born on January 4, 1924, in Tuckahoe, Virginia; he was the son of Robert Hill Carter (1892-1962) and Alice Small (Blair) Carter (1895-1973) of Redlands near Charlottesville, Virginia. During WWII, Beirne was wounded in Germany. After WWII, Beirne attended VMI and graduated from the University of Virginia; see Beirne's UVA Yearbook photo, dated 1948, above. On April 25, 1953, Beirne married Elizabeth Ross Reed in Richmond, Virginia; they divorced on August 30, 1973, in Roanoke, Virginia. Beirne passed away on January 11, 1989, in Richmond, Virginia, and he is buried at Christ Church Episcopal Cemetery in Keene, Virginia.