Alice Black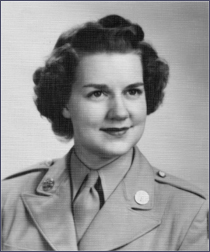 Name: Alice Black
Branch of Service: U.S. Army Air Forces
Unit: 4000th AAF BU
Rank: Corporal
Dates of Service: 8/24/1944-02/1946
Theater of Service: American

Alice Black was born February 23, 1924, in Albion, Noble County; she was the daughter of Harry Black and Bertha E. (Belt) Black of Albion. On August 24, 1944, Alice joined the WACs and went to Fort Des Moines, Iowa, for 8 weeks of processing and training. Alice was then stationed with the WACs at Wright Field in Dayton, Ohio. In the Spring of 1945, Alice met David Clark Glass, her future husband, who was stationed at Wright Field with the U.S. Army Air Force. David was discharged from the AAF in July 1945 and returned to his Virginia poultry farm just 3 miles east of Scottsville, VA. Alice and David married Alice in January 1946, and Alice had to wait a month before she was discharged from the WACs. In February 1946, Alice moved to David's farm where Alice was still living in the Summer of 2006 when she interviewed with Scottsville Museum for our WWII oral history program. Alice and David Glass were the parents of three children: Constance Louise Glass (1949), Clayton Brent Glass (1954), and a third child born in September 1947. David passed away on November 25, 1982, at Martha Jefferson Hospital in Charlottesville, VA, and is buried at Scottsville Cemetery.

Obituary
Daily Progress, Charlottesville, VA
January 6, 2021
ALICE BLACK GLASS
February 23, 1924 - January 4, 2021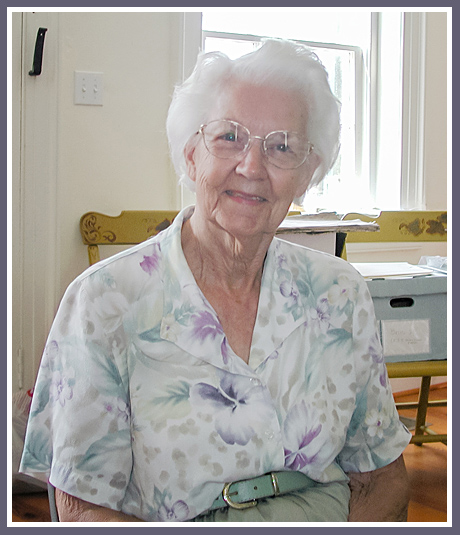 Alice Black Glass, 96, of Scottsville, died on Monday, January 4, 2021, at home.
She was born February 23, 1924, in Albion, Indiana, a daughter of the late Harry and Bertha Eugenia (Belt) Black.
In addition to her parents, she was preceded in death by her husband, David Clark Glass in 1982, two grandsons, Jeffrey Howard Haislip and John Mitchell Glass; two sisters, Elizabeth and Marian Black; and two brothers, John A. and H. Davis Black.
Graduating from Albion High School in 1942, Alice worked for Albion Production Credit before entering the Air Force of the Women's Army Corps in 1944, serving until 1946 when she married David and moved to Virginia. For many years, she was an active member of Scottsville Baptist Church where she served as a Beginner Class teacher and was a pianist for over 60 years. Alice retired from Miller and Rhoads in Charlottesville and was a 70-year member of the Order of the Eastern Star, Scottsville and Fork Union Chapters, as well as a member of the VFW Post 8169 Auxiliary.
Survivors include two sons, Steward D. Glass of Louisa and Clayton B. Glass of Scottsville; a daughter, Connie G. Haislip (Howard) of Scottsville; five grandchildren, Travis C. Haislip, Michael S. Glass, Michelle G. Brubeck, Bethany H. Hamner, and Garlin B. Glass; 19 great-grandchildren; two great-great- grandchildren; and a number of nieces and nephews.
As per Alice's wishes, there will be no public viewing, however those desiring may pay their respects at Thacker Brothers Funeral Home from 12:00 until 5:00 PM on Thursday, January 7, 2021.
Graveside services at Scottsville Cemetery will be private and a memorial service held at a later date.
In lieu of flowers, memorial contributions may be sent to the Scottsville Baptist Church Building Fund, P.O. Box 100, Scottsville, VA 24590.
The family would like to express their sincere thanks to Dr. Joe Montoya and the staff of the Veterans Administration Clinic in Charlottesville for their care and support.