Alfred Van Allen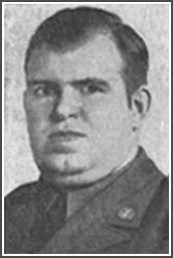 Name: Alfred Van Allen
Branch of Service: U.S. Army
Unit:
Rank: Sergeant
Dates of Service: June 1941-
Area of Service:
Van Allen Brothers' WWII Story, 1943

Sergeant Alfred Van Allen
The Scottsville News, Scottsville, Virginia
Thursday, July 6, 1944, (P.1)
Sgt. Alfred Van Allen has been promoted to Mess Sergeant. He is stationed at Chico Air Field, California. Alfred was graduated from cooks and bakers school some months ago.

Alfred Van Allen was born on December 5, 1911, in Pittsburgh, Allegheny County, Pennsylvania; he was the son of Clifford Henwood Van Allen (1871-1934) and Lavenia Jane "Janie" Fleming (1891-1988). In 1930, Alfred was living with his parents and siblings in Cunningham, Fluvanna County, Virginia. Alfred enlisted in the U.S. Army in June 1941, and three of his brothers, Kenneth, Roland Louis, and Russell Clifford Van Allen, also enlisted in the U.S. military during WWII. Alfred and two of his Van Allen brothers are shown in the below photo with their mother, Janie, ca. 1942: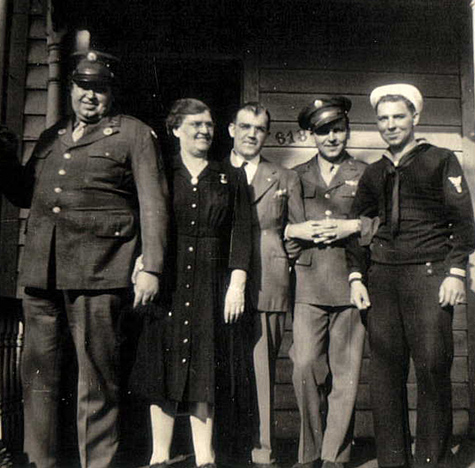 L to R: Alfred Van Allen, Janie Van Allen, Harold Van Allen, Russell Clifford Van Allen; and Kenneth Edward Van Allen.
Alfred Van Allen passed away on August 9, 1985, in Richmond, Virginia, and he is buried at Scottsville Cemetery, Scottsville, Virginia.