Name: Salute to Lular Moore Parson, 1932-2007
Date: 2000
Image Number: RP11cdRP02
Comments: Lular Moore Parson was born on January 3, 1932, to the late Herbert and Sadie Moore. Lular graduated in 1951 from Douglass High School in Loudoun County, Virginia, where she earned valedictory honors and composed the school song. She was also a 2002 graduate of the Institute of Biblical Studies, Liberty University.
Lular married Reverend Robert Roosevelt Parson in 1956, and from their loving union were born four daughters (Melody, Monica, Merisa, and Martika) and one son (Mark).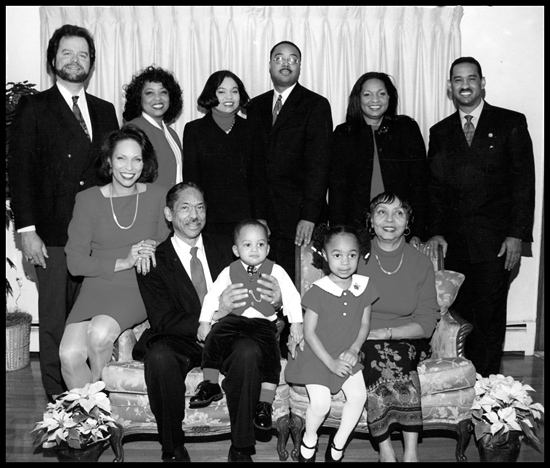 Robert and Lular Parson Family 2000


In the Parson family photo above, Lular Parson sits at right on the couch with her granddaughter, Charissa Joy Davis, and her husband, Rev. Robert Parson, sits to her right with their grandson, Marc Davis. The Parsons are surrounded by their son, Mark Parson (Rhonda), and four daughters, Melody Day (Phillip) of Charlottesville; Monica Parson of Lynchburg; Merisa Davis (Marc) of Lilburn, Georgia; Martika Gartman (Randy) of Westmont, Illinois, and the Parson's son, Mark Parson (Rhonda) of Richmond, VA.

Lular Moore Parson was also a much beloved docent volunteer at Scottsville Museum and a supporter of her husband's ministries in the Baptist Church in Buckingham and Albemarle counties in Virginia. Lular Moore Parson passed away on Tuesday January 2, 2007, and she is buried at Mount Pleasant Baptist Church in Keene,Virginia.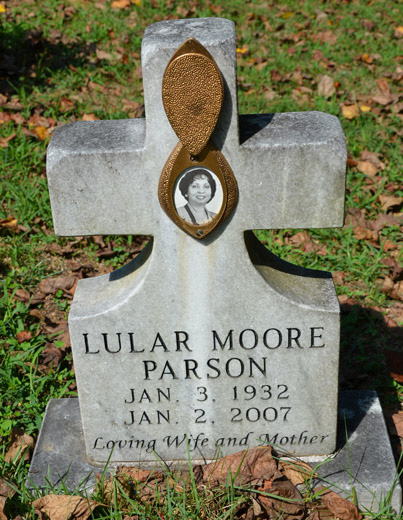 Copyright © 2022 by Scottsville Museum

Top Image Located On: Capturing Our Heritage, CDRP02
RP11acdRP02.tif
RP11acdRP02.jpg
RP11acdRP02.psd

Second Image Located On: Capturing Our Heritage, CD RP02
RP11RP02.tif
RP11RP02.jpg
RP11RP02,psd

Third Image Located On: Capturing Our Heritage, CD RP02
RP12cdRP02.tif
RP12cdRP02.jpg
RP12cdRP02.psd