Name: Anna Anderson Manahan aka Grand Duchess Anastasia of Russia
Date: 1914
Image Number: Photo Courtesy of George Grantham Bain Collection, Library of Congress, Washington, DC
Comments: Occasionally Scottsville has been graced by the presence of famous people: movie stars, writers, even royalty. One of the most memorable was Anna Anderson Manahan (1901-1984), who lived at Fairview (7631 Fairview Farm Rd., which is located just north of Scottsville off Rt. 20) with her husband, John E. Manahan. Anna maintained to her dying day that she was the Grand Duchess Anastasia of Russia, the sole survivor of the Czar's family, executed during the Revolution on June 16, 1918. Although DNA testing appeared to prove that her claim was false, there are those, including some of us in Scottsville that continued to believe.
In the year 2000, the Scottsville Chamber of Commerce published a A Taste of Scottsville, a collection of recipes by local people. Bobby Spencer contributed the recipe below to this collection (see p. 111 of the Chamber's recipe book), which he attributed to Scottsville's Anastasia:


1 1/2 lbs. lean hamburger
4 oz uncooked elbow macaroni
1 cup shredded cheddar of Jack cheese
2 Tbsp. sugar (brown or white sugar)
1 ea. green and red pepper
1 small onion, chopped
1/2 cup tomato paste or sauce
1-2 garlic cloves, minced
1 cup reduced fat milk
2 1/2 cups boiling water
1 Tbsp. butter
1 tsp. salt
1/2 tsp. pepper

Preheat oven to 350 degrees. In a skillet, brown hamburger and pour off fat. Place hamburger into a large saucepan (2-3 quart size). Add other ingredients in order as listed.

**Note that the boiling water is poured and stirred into the other ingreedients last, making sure that everything is mixed together well. Stirring frequently, bring to a boil on the range top. Be sure the macaroni has become tender. Turn all into a lightly-greased 2 quart casserole dish and bake uncovered for 20 to 30 minutes. It will be so good you can't stand it!**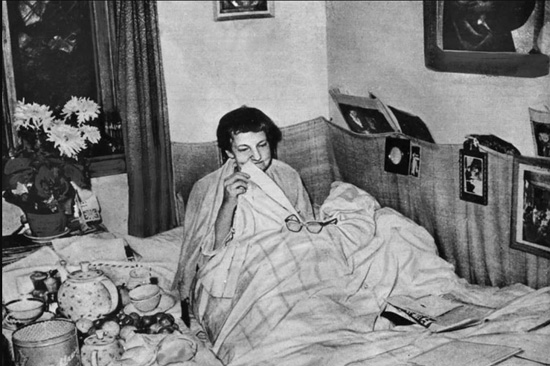 Anna Anderson Manahan (shown above), ca. 1980, at Fairview Farm just north of Scottsville. Anna alleged to her dying day that she was the Grand Duchess Anastasia of Russia. Photo courtesy of Ullstein Bild/Getty Images, Refinery 29.




Copyright © 2021 by Scottsville Museum

Images Located On: See above sourcing information for each image.