Name: Oak Ridge Baptist Church

Date: 2018

Image Number: MJ11cdMJ01

Comments: Oak Ridge Baptist Church was founded in 1867, and its current building dates to 1990. This church lies part way up a steep lane off Irish Road about five miles west of the village of Esmont, VA. Oak Ridge Baptist Church's address is 7734 Old Dominion Road, Schuyler, VA. The church sits right next to an old school building named Oak Ridge School that operated in the early 1900's to late 1930's; see photo below.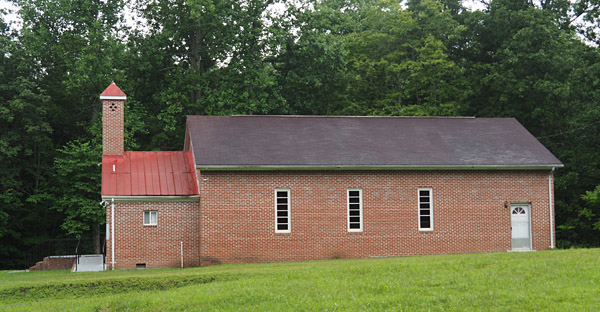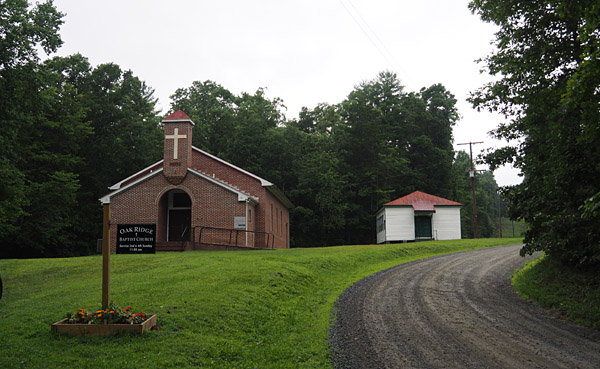 Oak Ridge Baptist Church (left) and Oak Ridge School building (right).


In 2018, the pastor of Oak Ridge Baptist Church is Rev. Charles Trice. There is no readily visible cemetery located near Oak Ridge Baptist Church.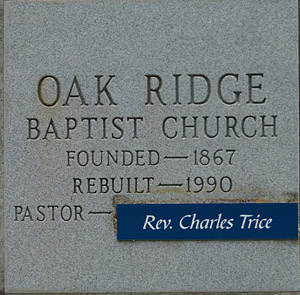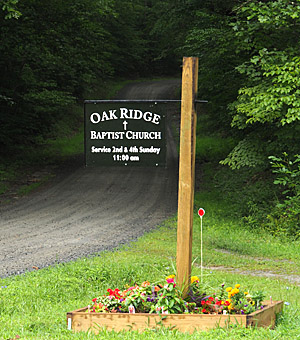 Scottsville Museum wishes to thank Maxwell Johnson for his research and photographs on this Esmont community church!
References:
1) Hallock, Jennifer; Gardiner Hallock & Kristie Baynard. National Register of Historic Places Inventory/Nomination: Southern Albemarle Rural Historic District. February 2007.
2) Lay, K. Edward, Oak Ridge Baptist Church, Collection: Architecture of Jefferson County. https://search.lib.virginia.edu/catalog/uva-lib:84501
3) Lawrence, Sarah R. and James Jordan. Interview of James Jordan on October 10 and October 30, 2001 by Sarah R. Lawrence of the Race and Place Project. (Oral History). Race and Place Rector and Visitors of the University of Virginia, 2008.
Copyright © 2018 by Scottsville Museum

Top Image Located On: Capturing Our Heritage, CDMJ01
MJ11cdMJ01.tif
MJ11cdMJ01.jpg
MJ11cdMJ01.psd

Middle Images Located On: Capturing Our Heritage, CDMJ01
MJ13cdMJ01.tif
MJ13cdMJ01.jpg
MJ13cdMJ0.psd

MJ24cdMJ01O.tif
MJ24cdMJ01O.jpg
MJ24cdMJ01O.psd

Bottom Images Located On: Capturing Our Heritage, CDMJ01
MJ12cdMJ01.tif
MJ12cdMJ01.jpg
MJ12cdMJ01.psd

MJ10cdMJ01.tif
MJ10cdMJ01.jpg
MJ10cdMJ01.psd