Zachary Taylor Wakefield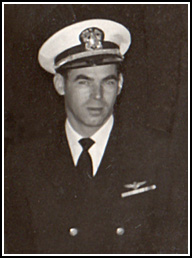 Name: Zachary Taylor Wakefield
Branch of Service: U.S. Navy
Unit:
Rank: Captain
Dates of Service:12/15/1942 - 7/1974
Area of Service: American, Asiatic-Pacific

Zachary Wakefield graduated from Scottsville High School in Scottsville, VA, in 1936-1937. He was a U.S. Navy aviator during World War II and flew Torpedo Bombers from USN aircraft carriers in the Asiatic-Pacific Theater.
Obituary
Zachary T. Wakefield
The funeral service for Capt. Zachary Taylor Wakefield, USN, retired, will be at 3 p.m. Thursday in Elkins Funeral Home chapel, with Dr. Carl Gebhardt officiating. Burial following at Tri-Cities memorial Gardens with full military honors. Elkins Funeral Home is assisting the family.
Capt. Wakefield, of Florence, passed away Tuesday morning, Oct. 28, 2003 at ECM Hospital at the age of 83. He was born on Oct. 29, 1919, in Jarrolds Valley, W.Va. and received a B.S. in chemistry from the University of Virginia in 1942.
He joined the U.S. Navy in 1943 and served his country as an aviator at NAS Seattle, Ovillayute and Norfolk. He served with VC-72 aboard the Kassan Bay (CVE-69) from April to August 1945 in the Pacific. As a member of the Naval Reserve, he flew out of Millington Naval Air Force Base in Memphis, Tenn. for many years. He attained the rank of captain and retired from the U.S. Naval Reserve in July of 1974. Capt. Wakefield worked for TVA from 1946 to 1985. When he retired he was chief of fundamental research.
He is survived by his wife, Margaret Pogue Wakefield, Florence; his brothers, James Richard Wakefield, Covington, Va., and Larry Willard Wakefield, Phoenix, Ariz.; his sisters, Mary Lou Neumann, St. Petersburg, Fla., Anne Lillian Sweeney, Potomac, Ma., and Virginia Alice Fowlkes, Owensboro, Ky.; stepsons, William Durrell Tipper and wife, Gloria, John Wesley Tipper and wife, Jackie, Arthur Pogue Tipper and wife, Alicia, Donald Glenn Tipper and wife Keisha, all of Florence, and James Larry Tipper, Birmingham.
He was preceded in death by his first wife, Lou Beauchamp Wakefield; his parents, Louis W. Wakefield and Mary Ann Stepp Wakefield; his brother, Deane L. Wakefield; sister, Donna Ruth Wakefield; and stepson, Roger Lee Tipper.
Pallbearers will be William Durrell Tipper, John Wesley Tipper, Arthur Pogue Tipper, Donald Glenn Tipper, Durrell Tipper Jr. and James Larry Tipper.
Honorary bearers will be the Retired Officers Association and his friends and staff from Fundamental Research.
Memorials may be made in honor of the life of Capt. Zachary Taylor Wakefield to the charity of your choice.
Margaret would like to thank all of her family and friends for their loving kindness, support and prayers shown to Zach during his illness.

Source: TimesDaily.com; Published: Thursday, October 30, 2003 at 3:30 a.m.