Samuel Ayres Spencer, Jr.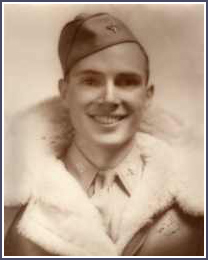 Name: Samuel Ayres Spencer, Jr.
Branch of Service: U.S. Army Air Forces
Unit: 344th Bomb Squadron, 98th Bomb
Group, 47th Wing, 15th Air Force
Rank: 1st Lieutenant
Dates of Service: 8/5/1943-10/9/1945
Theater of Service: Europe-African-
Middle Eastern
Samuel Ayres Spencer's Oral History

OBITUARY
Daily Progress, Charlottesville, VA
November 11, 2012
SAMUEL AYRES SPENCER, JR.
Samuel Ayres Spencer, Jr., 95, of Scottsville, died peacefully at his home on Friday evening, November 9, 2012 after a courageous eight year battle with cancer.
He was born on December 27, 1916 in Baltimore, Maryland, a son of the late Samuel Ayres Spencer, Sr. and Grace (Baldwin) Spencer.
In addition to his parents, he was preceded in death by a sister, Ruth Spencer Kurth.
He is survived by his loving wife of 58 years, Marguerite Patteson Spencer; his niece, Nancy Kurth Martin; his sister-in-law, Cynthia Patteson Douglas and her husband, Dr. Bobby S. Douglas; Marguerite's nephews and nieces, Capt. B.S. Douglas, Dr. Caleb Douglas, Susan McCall, Lt. Col. L.W. Patteson, Sherri Ryan, and Stephen Patteson, all of whom he loved dearly. He also leaves behind many great-nieces and nephews, and cousins.
He was a member of the Scottsville United Methodist Church, but had attended Sharon Baptist Church for over 50 years. He was a graduate of Scottsville High School and the University of Virginia. He served as a Lieutenant in the Army Air Corps from 1941 - 1945. He was a bombardier on a B-24 Liberator and had flown 43 missions.
A funeral service will be conducted at 2:00 PM, Wednesday, November 14, 2012 at Sharon Baptist Church in Scottsville with the Reverends Perry Clore and Robert K. Spencer officiating. Interment will follow in the Scottsville Cemetery.