Irene Baber Shields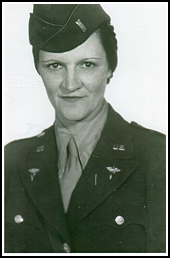 Name: Irene Baber Shields

Branch of Service: U.S. Women's Army Corps

Unit:

Rank: 2Lt.

Dates of Service: 09/23/1943-

Theater of Service: American

2nd Lt. Shields served as a registered nurse in the Army Nurses Corps at Camp Swift, Texas, from February 17 - April 17, 1945. She was the daughter of Marvin P. and Mollie Baber of Buckingham County, VA.