George Nicholas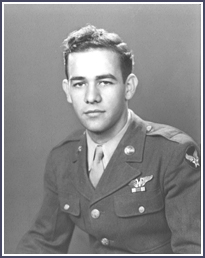 Name: George Nicholas
Branch of Service: U.S. Army Air Forces
Unit: 584th Bomb Sq., 394th Bomb Group

Rank: Sergeant
Dates of Service: 9/18/1942-4/3/1946
Theater of Service: Europe-African-
Middle Eastern

George H. Nicholas Graduates from Aircraft Radio Mechanics School
Scottsville News, 21 September 1944 (p.1):
Madison, Wisconsin, Sept. 15 - Pvt. George H. Nicholas, 22, son of Mr. and Mrs. H.R. Nicholas of Scottsville, has been graduated from the AAF Training Command's aircraft radio mechanics school at Truax Field where he was taught fundamentals of servicing radio equipment on bombers and fighter planes flying with the AAF throughout the world, it has been announced by the post commander.
Trained primarily as a highly skilled technician, Pvt. Nicholas also has had instruction in physical training, defense against chemical warfare, aircraft identification, handling of firearms, and other allied subjects.
Depending upon the current needs of the AAF, he also may be assigned to advanced schools for further studies or to other centers as an instructor in radio mechanics.