Dean L. Wakefield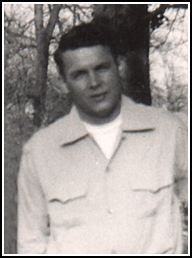 Name: Dean L. Wakefield
Branch of Service: U.S. Army
Unit:
Rank: Private
Dates of Service: 2/2/1943 -
Area of Service: European-African-
Middle Eastern

Dean Wakefield graduated from Scottsville High School in Scottsville, VA, about 1940. He served in the U.S. Army during World War II. He was wounded during the Normandy D-Day invasion, fought through France and Belgium, and was later wounded a second time.