There are now laws, such as the National Historic Preservation Act, which require builders to hire an archaeologist to come and excavate the site before the builder covers it up with a new building. We have to make sure that the past gets recorded so that it is not erased by the advancement into the future. If we can achieve a healthy balance of learning from the past while looking towards the future, the present will be quite a treat to live in! As the next wave of historians and archaeologists, it is your job to get people your age interested in all of this stuff we've been talking about!
Did you know that there was an archaeological excavation done in Scottsville recently? That's right, good ol' Bruce Park is the home of three prehistoric pits from the Late Woodland period (That dates all the way back from 1000-1600AD; over a thousand years old!), and a historic section from the 19th century (remember that 19th century is the same thing as anytime in the 1800's.) Let's find out a little more about this excavation shall we?
The story starts a little bit farther back in time…let's jump in our Time Machine and set the dials for 1927.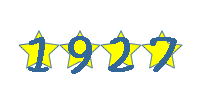 This is the year when Thomas Ellison Bruce purchased the Carlton Hotel property and turned it into the famous Bruce's Drugstore. This property remained in the Bruce family until Anne Shirley Bruce Dorrier (from the Dorrier family after which Dorrier Park was named) deeded the back of the property to the town for use as Bruce Park.
When Bruce Park was being built, the builders noticed some artifacts. Knowing that there could be a lot of important history below the dirt they were standing on, they called in a team of archaeologists from John Milner Associates, Inc. This is what the JMA team did: