Lester Howard Pollard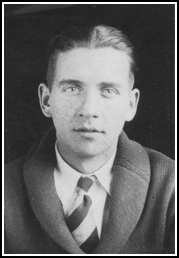 Name: Lester Howard Pollard
Branch of Service: U.S. Navy
Unit: USS Kasaan Bay, Hedron FAW 15,
VPB 112, PATSU, Hedron FAW 7, PATSU
7G, VPB 112, ABATU NTC
Rank: BM2C
Dates of Service: 12/31/1941-12/3/1945
Theater of Service: European-African-
Middle Eastern, American

Lester H. Pollard Advanced in Rank
Scottsville News, 9 March 1944 (p.1):
U.S. Naval Air Station, Jacksonville, Florida - Lester H. Pollard, son of Mr. and Mrs. J.E. Pollard of Scottsville, was advanced to the petty officer rating of Boatswain's Mate 2nd Class from Coxswain on February 1 as a result of examinations he completed recently.
Bos'n Pollard is attached to the VF-5 aviation training squadron as master-at-arms of the crews quarters of that fighter plane training unit.