Edward Early Herndon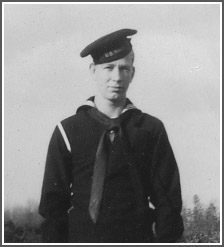 Name: Edward Early Herndon
Branch of Service: U.S. Navy
Unit:
Rank: Seaman First Class
Dates of Service: 3/17/1943-12/3/1946
Area of Service: Asiatic-Pacific,
American
After enlistment, Edward Early Herndon first went to Bainbridge, MD, then Camp Allen (in Norfolk), and then to San Francisco. He was stationed there at Alcatraz Island while he supported the construction of a nearby airport. Then Edward went to Guam where he worked with supplying food, ammunition and any other supplies that U.S. ships needed when they came into port there.